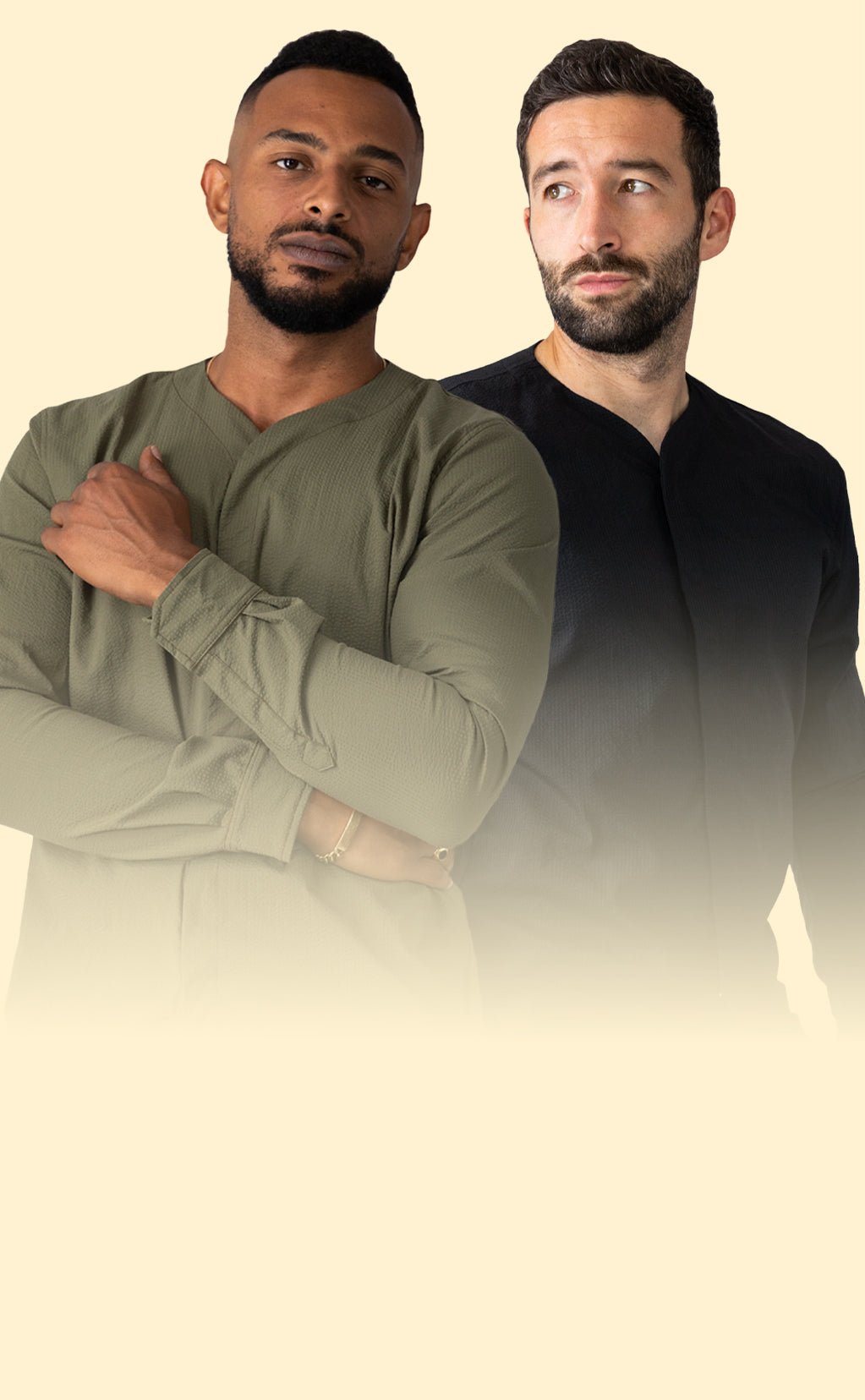 A look behind the curtain
Cheegs Founder Chad Heegaard On The SeerTech™ Series.
We introduced our first two series for those show stopping moments - formal, sophisticated, and high-end. Now, with our latest release, we present the most comfortable shirt for your everyday wear. Our new Seertech™ Series offers enhanced durability while maintaining our brand's high technical standards and modern look.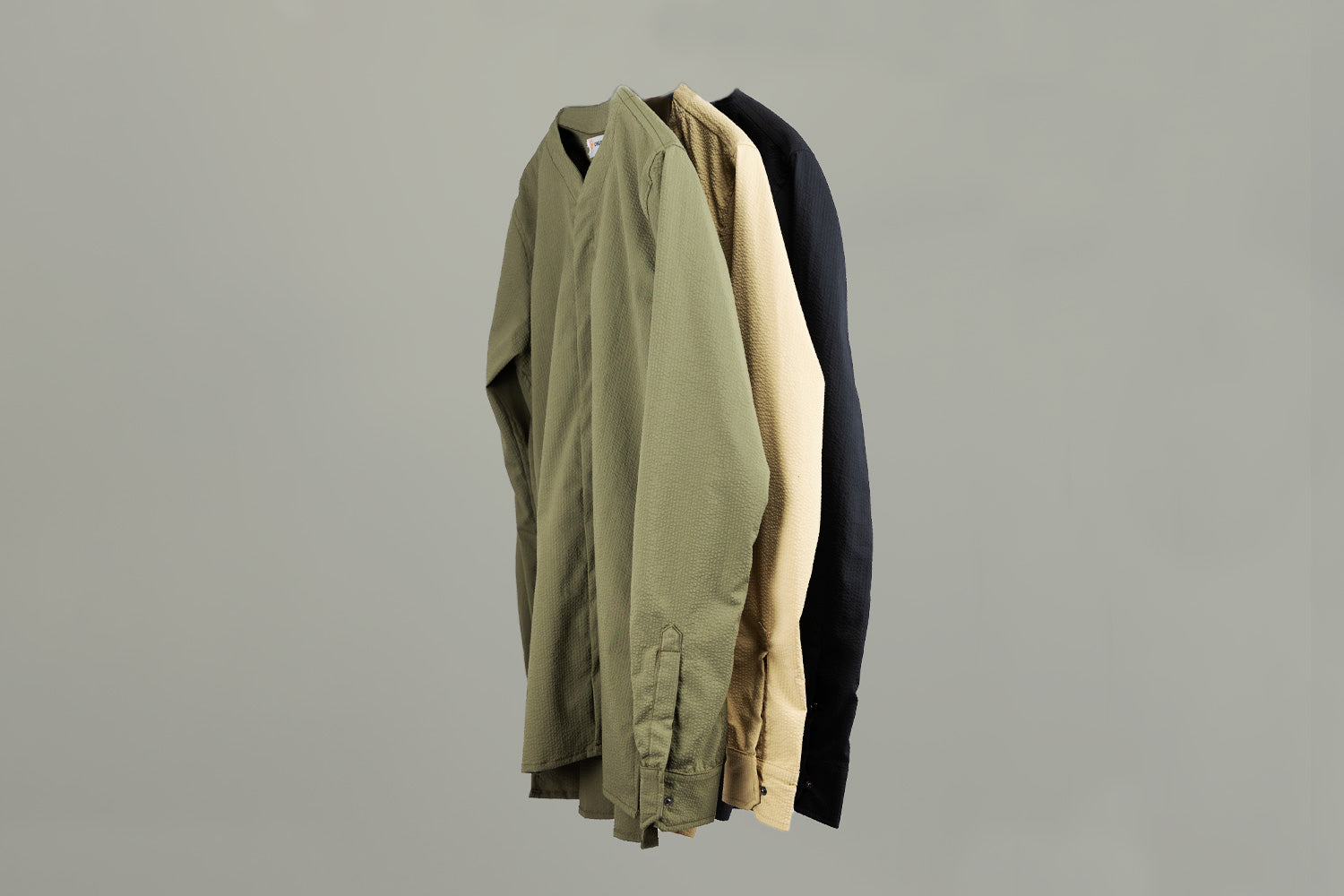 Why Seersucker?
A year ago, our R&D team discovered seersucker as a potential fabric for future Cheegs products. Why seersucker? It's a lightweight, durable, and comfortable fabric known for its puckered texture, making it perfect for travel and summer activities. Recognizing the lack of seersucker options in the market, we decided to offer a technical seersucker that aligns with our brand's focus on advanced technology.
Seersucker, traditionally made with 100% cotton, lacked the comfort benefits we value, such as stretchability, odor resistance, and temperature regulation. After receiving overwhelmingly positive feedback from our customers, we're thrilled to enhance this fabric known for its summer comfort and travel convenience. With our SeerTech™ shirts, you can say goodbye to wrinkles, pilling, and embrace a cool textured look.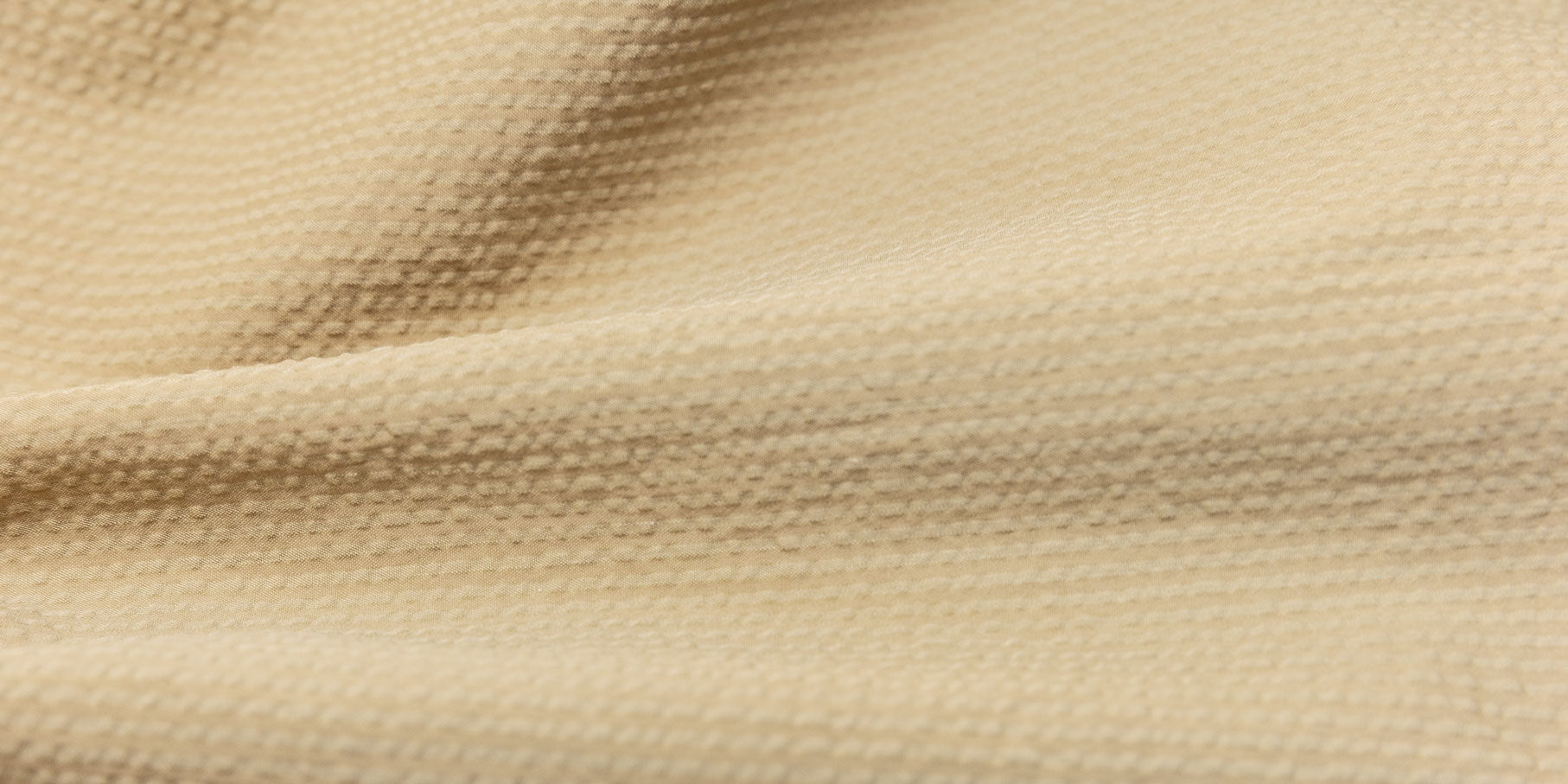 What makes Seersucker unique?
Its characteristic puckered texture is achieved through a technique called slack-tension weave. By pulling certain warp yarns tighter, the fabric puckers and gets its crinkled appearance. While this technique may sound complex, it's fairly straightforward for manufacturers equipped with the right machinery.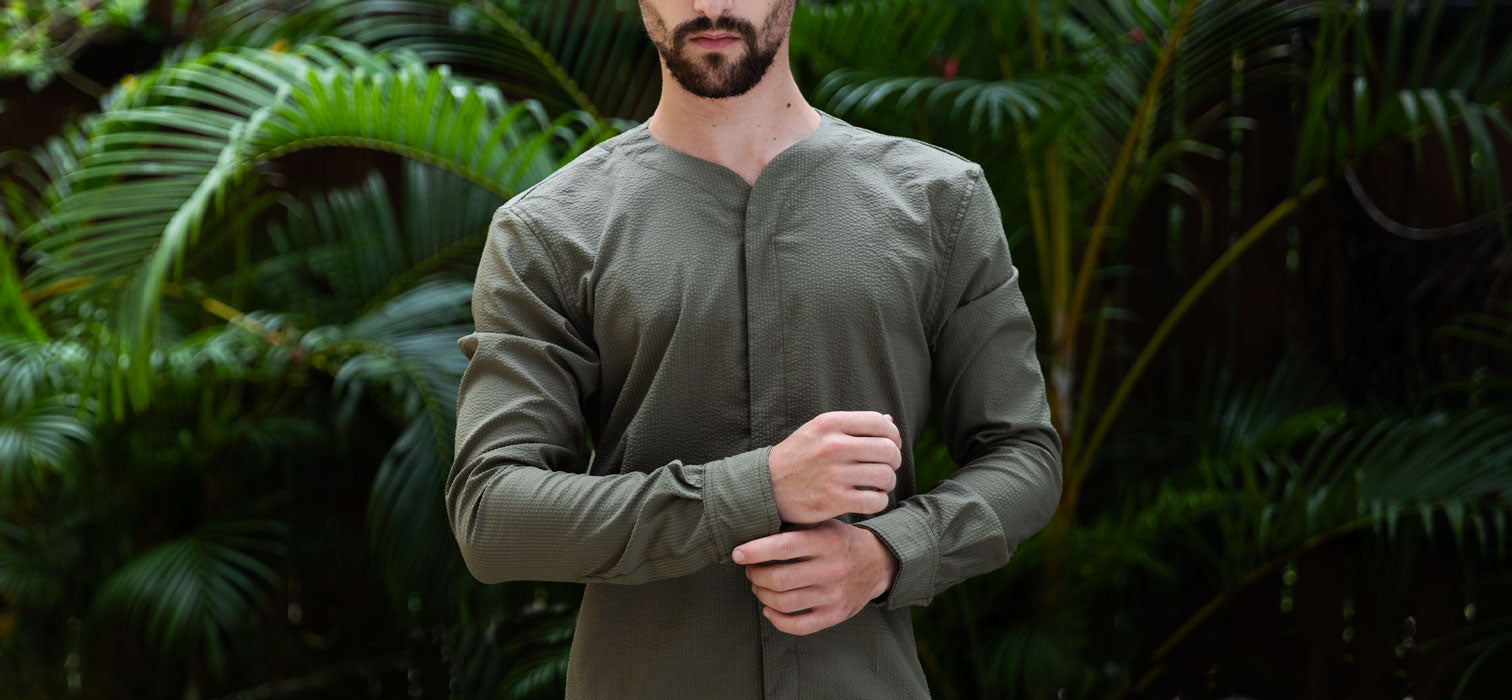 Why Seersucker for Cheegs?
Why did we choose seersucker for Cheegs? When evaluating fabrics, we considered not only the feel and appearance but also how well they complement our existing Cheegs products. Here are a few reasons why seersucker is the perfect addition:
Seersucker, being a woven fabric, offers greater durability compared to our initial NASA infused Knit.
The puckered texture makes it ideal for travel and summer activities. Now you have the option of a collarless dress shirt designed for boaters, backyard grillers, and wedding party chillers.
Seersucker strikes the perfect balance between formal and fun, aligning with our mission to liberate people from the discomfort of traditional collars and ties with collarless dress shirts.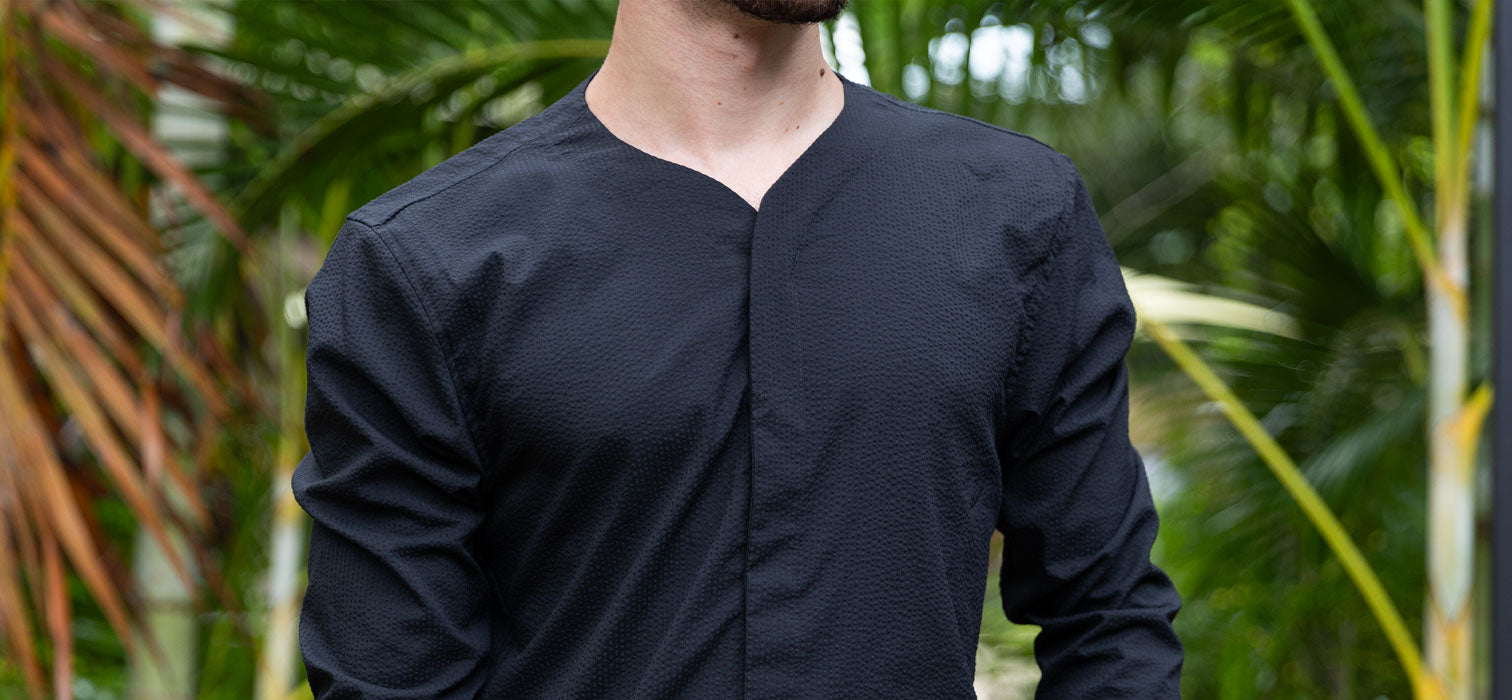 Why now?
Cheegs is growing, and we've been diligently working on what's coming next. Our interest in seersucker was sparked by the closure of the largest seersucker manufacturer in the United States, resulting in a shortage of this fabric in many stores. Thus, we couldn't think of a better time to introduce this Seertech Series to the Cheegs store.
- Chad // Cheegs Founder
Explore SeerTech™ Long Sleeve Collection
View all