Cheegs is an apparel company bringing a new look to business formal and business casual fashion. We focus on optimal comfort, unrestricted by traditional norms and designs. We design and sell high tech apparel with a dignified style. This allows you to stand out and have confidence in what you're wearing.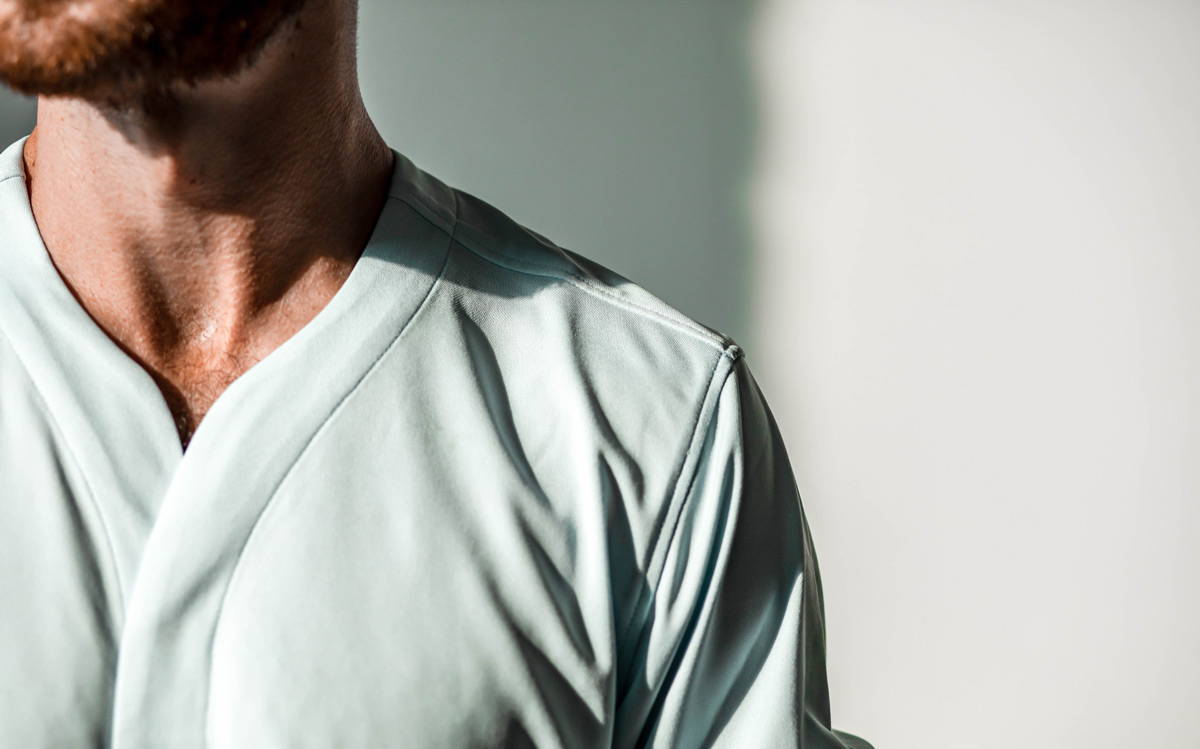 How did Cheegs come about? Tell us about your journey up until the birth of Cheegs.
Five years ago I put on a pair of pants that changed my life. I mean it. These pants opened my eyes to the technology in fabric that we had at our fingertips, and I knew then there was no excuse for being uncomfortable. From that point on I changed my buying habits. I bought more expensive clothing and better quality products, but I was buying less. It was consistent with my lifestyle, as well as my requirements for quality and comfort. At that point in my life I was constantly on the road visiting customers and attending trade shows, so having pants that I could wear casually and also with a suit was ideal. Many people know how bad traveling is with uncomfortable clothes, and the importance of versatility in what you own.
Fast forward a couple years. I was sitting at the 10X Growth Conference in Miami, listening to Sarah Blakely (Founder and CEO of Spanx) talk about the beginning stages of Spanx. I was sitting and began writing all kinds of notes. Cheegs was born there on my chair, surrounded by 45,000 business professionals wearing collared shirts. From that point on I have been committed to offering a new look to business fashion.
After the conference, I hopped on a plane and began a 4-month bicycling adventure through the Balkan region as well as in the Caucasus region. I often slept in a tent on the side of the road and biked a total of about 3,800 km. It was a time for me to learn to be at peace with being alone. I was constantly thinking about Cheegs and brainstormed all sorts of marketing strategies that could be utilized. I eventually sold the bike and flew to Beijing, China where I would spend the next 13 months teaching English, studying Chinese, and doing everything I could to learn as much as possible about the manufacturing of garments. Starting in 2020 is when things began progressing from ideas to an actual company and products.
Tell us what your experience was like doing a Kickstarter campaign.
We learned a lot to say the least. I went from arriving back in the U.S. mid-August with basically no marketing content, to launching Cheegs on Kickstarter, September 29th. We rushed it a bit to launch before the holiday gift season took control.
In our pre-launch activities, we learned our first major lesson. You cannot get a Facebook ad account and immediately start spending large amounts on ads. These accounts inch up slowly and can take a month to get to the kind of spending we were hoping to begin the campaign with. Facebook does this to avoid fraudsters, which makes sense. Why would a normal business not ease into spending? Well Kickstarter is a bit different. There is a strategy to getting a lot of momentum going on the first couple days. This gets the attention of Kickstarter and they will start advertising for you. So lesson #1- Warm up your ad account or hire an agency that can use their own ad account.
Kickstarter is an amazing platform with its own ecosystem. People are buying products that will arrive months and even years later. It almost seems crazy, but people love it for innovative product purchasing. I will include three of the major takeaways from our Kickstarter campaign. To hear more, you can watch our debrief, which includes all of our learnings in a 30-minute video. Click here for the full video.
3 top takeaways besides warming up your ad account:
Your main Kickstarter video is 90% of the success or failure of your project.

Talk about your product and company to customers a lot before you shoot your video. The way you talk will change.

Make it high energy and engaging by highlighting benefits of your product in order of importance.

Show the product in its best form, even if it's a working prototype.

DO NOT include shipping on the Kickstarter platform.

Check conversions and make sure it's worth it before bringing on a larger agency. They are not magicians.
What does it take for someone to do a Kickstarter campaign? Do you recommend it? What are the pros and cons?
Kickstarter campaigns or crowdfunding campaigns in general can be a good way to gain traction for startups. There are more large companies taking advantage of the platforms to launch their new products as well. The outcomes that creators on Kickstarter are looking for are usually PR as well as Google analytics that will help with cash projections and purchasing of inventory. Plus, you are starting a company with a bunch of peoples' money instead of your own.
I do recommend Kickstarter for the reasons above. Some cons include that Kickstarter does not allow for integration of your Facebook Pixel. This can make it difficult for you to track conversions, and forces you to make many different referral URLs. There are workarounds but it makes it hard for you to best utilize Facebook's AI. IndieGoGo does allow you to use your Facebook Pixel, so that may be a good option.
Have you always been interested in the fashion industry?
Did I imagine 5 years ago that I would be starting a clothing brand? Absolutely not! As a kid I collected shoes and other clothing items. As I grew older, I began to have my own style. I liked different looks and wanted to push the boundaries of what was appropriate for different occasions, while also wanting to look good. I was bored with traditional styles. After college is when I really became a comfort connoisseur of sorts, constantly looking for the most comfortable clothing available. When I found it, I loved sharing my findings with friends and family.
What are some challenges you have faced with Cheegs and the fashion industry as a whole? How did you overcome them?
We are just beginning, so I am sure we will have many challenges ahead of us. We will face them and learn from them as they come. For now, the big challenge is learning who we are by being authentic, intentional and creating valuable content for our customers. Then it's important to me that we take the time to listen to our customers.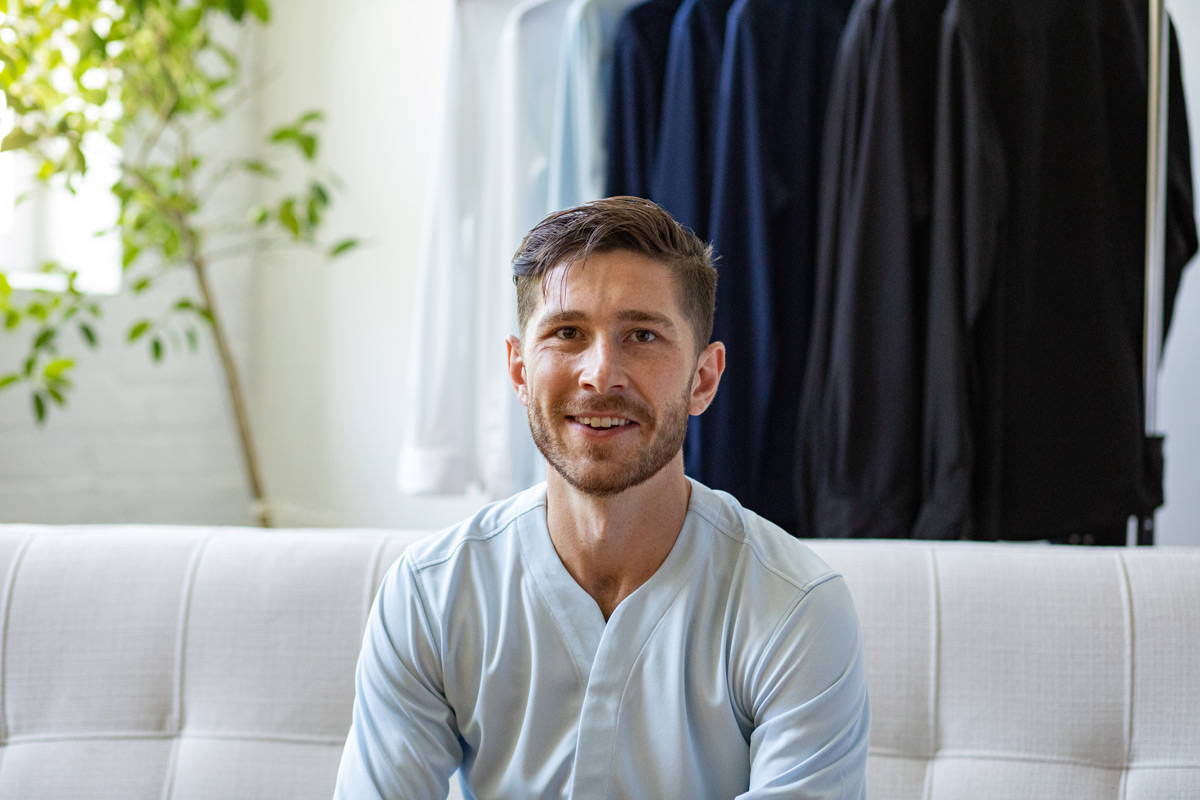 Covid has deeply affected the fashion industry. How has this affected your business and how is Cheegs responding to the chaos of Covid?
I am not sure if we have felt the effects of Covid much at a business level. As a company selling online, we are less impacted than local retailers. Many times during our campaign we received comments like, "Due to the current situation, I have been forced to reevaluate my priorities with spending. I love your shirt and look forward to following you moving forward."
As part of our ongoing effort to have a positive impact we are including comfortable matching masks with each of our dress shirts. We believe it is our responsibility to look out for, help and support one another. In general, Covid may have helped accelerate the creation of Cheegs. The lockdown was great for me to keep focused and get the ball rolling.
What is the most exciting part of your job and why? What keeps you going?
The most exciting part of my job is seeing the faces of people who put on the shirts for the first time. I love working with people from all over the world in order to take ideas and make them into products. It is fun to hear from the changemakers who are excited about this new look.
What are the next steps for Cheegs? What is the ultimate goal you would like to achieve with Cheegs?
The first priority is delivery of our pre-orders from Kickstarter. This means making the small adjustments needed so that when people receive their shirts, they rave about the quality and comfort. This means working with multiple different samples, having people try them on, and surveying people on what they like and dislike. It has been fun to have round table discussions about what people are looking for and what we may be missing in our description of Cheegs.
We are already designing other products to offer our customers. The ultimate goal is to offer a new style to business fashion. We will do so by staying ahead of the curve with high tech fabrics, while not sacrificing quality for lower costs. We are committed to carbon neutrality and will be doing some really fun projects to offset our minimal carbon footprint.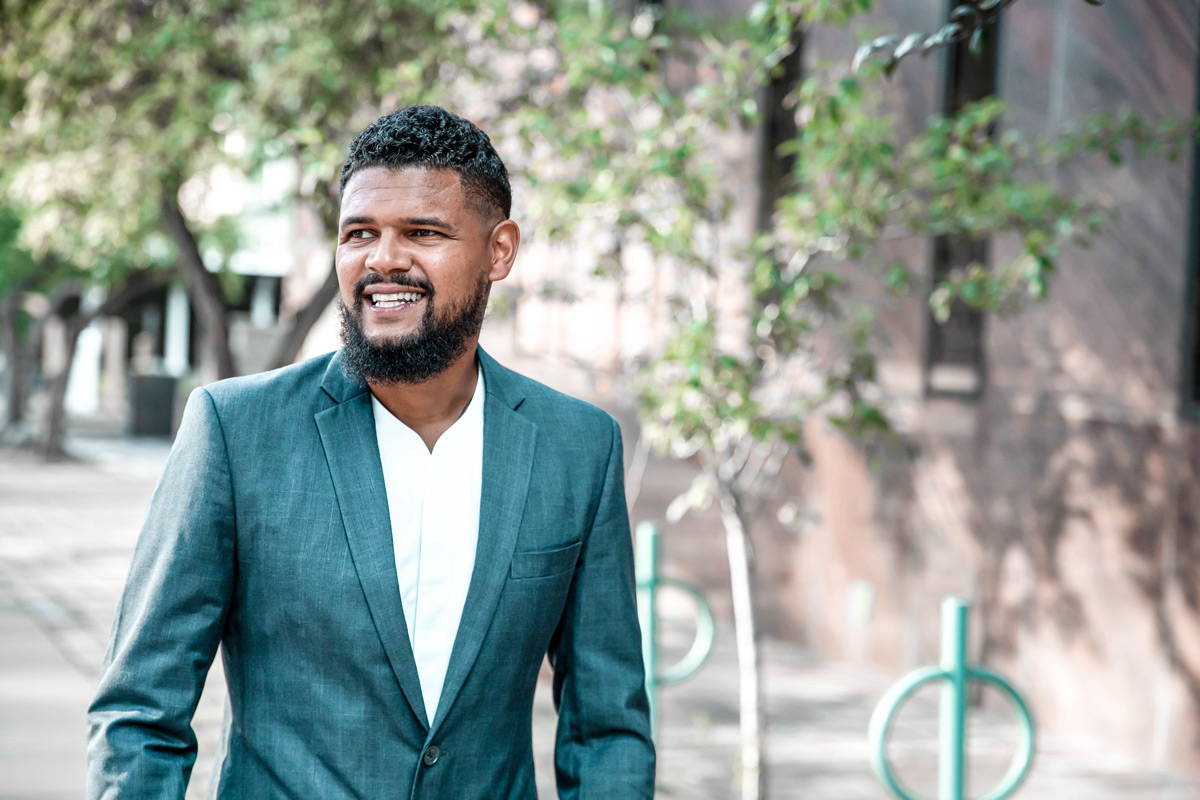 What are three characteristics someone who is trying to break out into the fashion industry would need to be successful?
A clear understanding of who their target audience is.

A product that has benefits that solve a problem.

Be passionate about the idea, but technical about how to achieve it.
What is a piece of advice you could give to those looking to start a new business?
Do it, and do not half ass it. At a certain point you have to decide if this is just a dream or an outcome into which you are willing to put your blood, sweat and tears.
Our founder was featured on the Go Solo Stories. Learn more about how to start an online clothing brand.