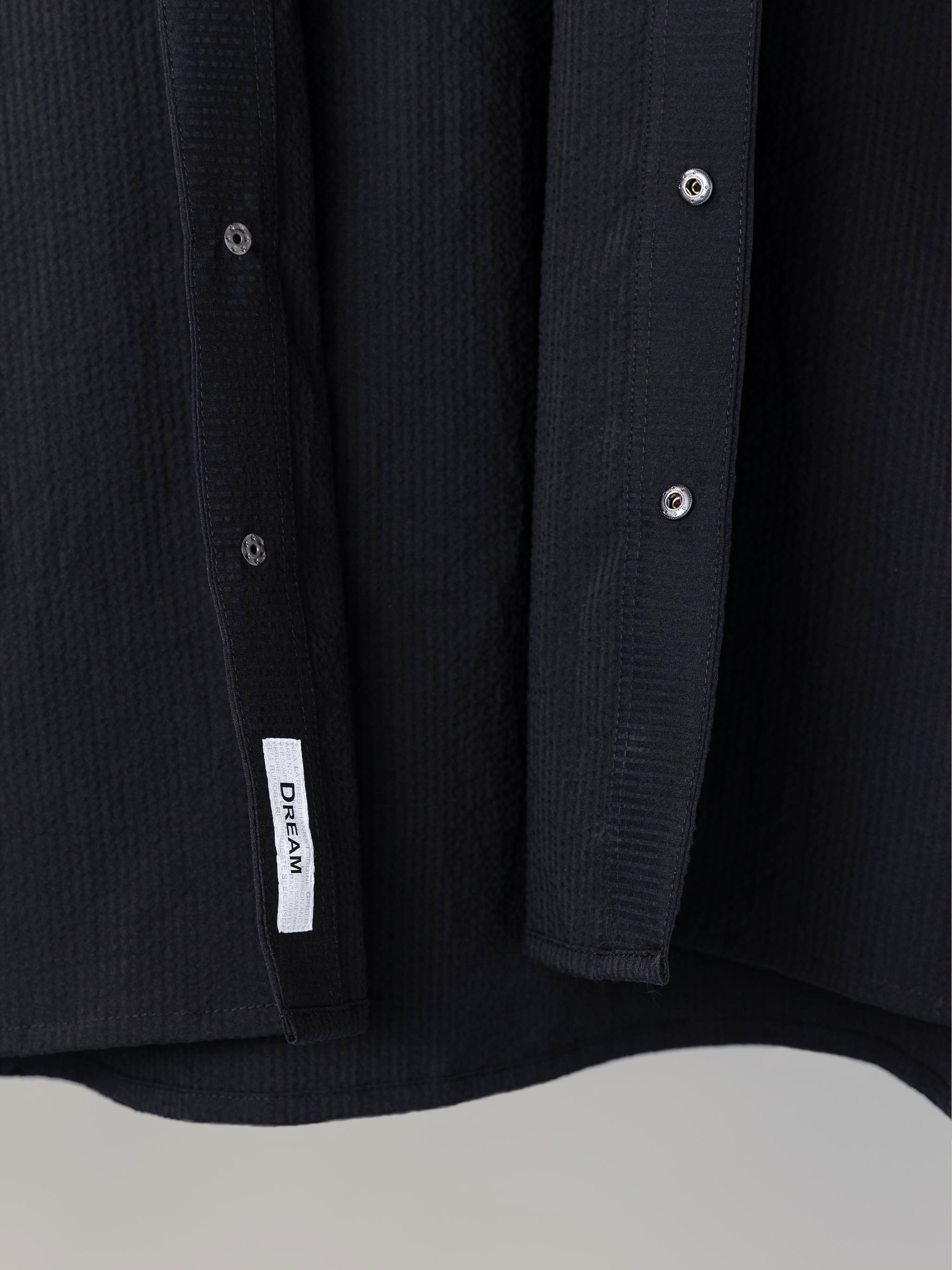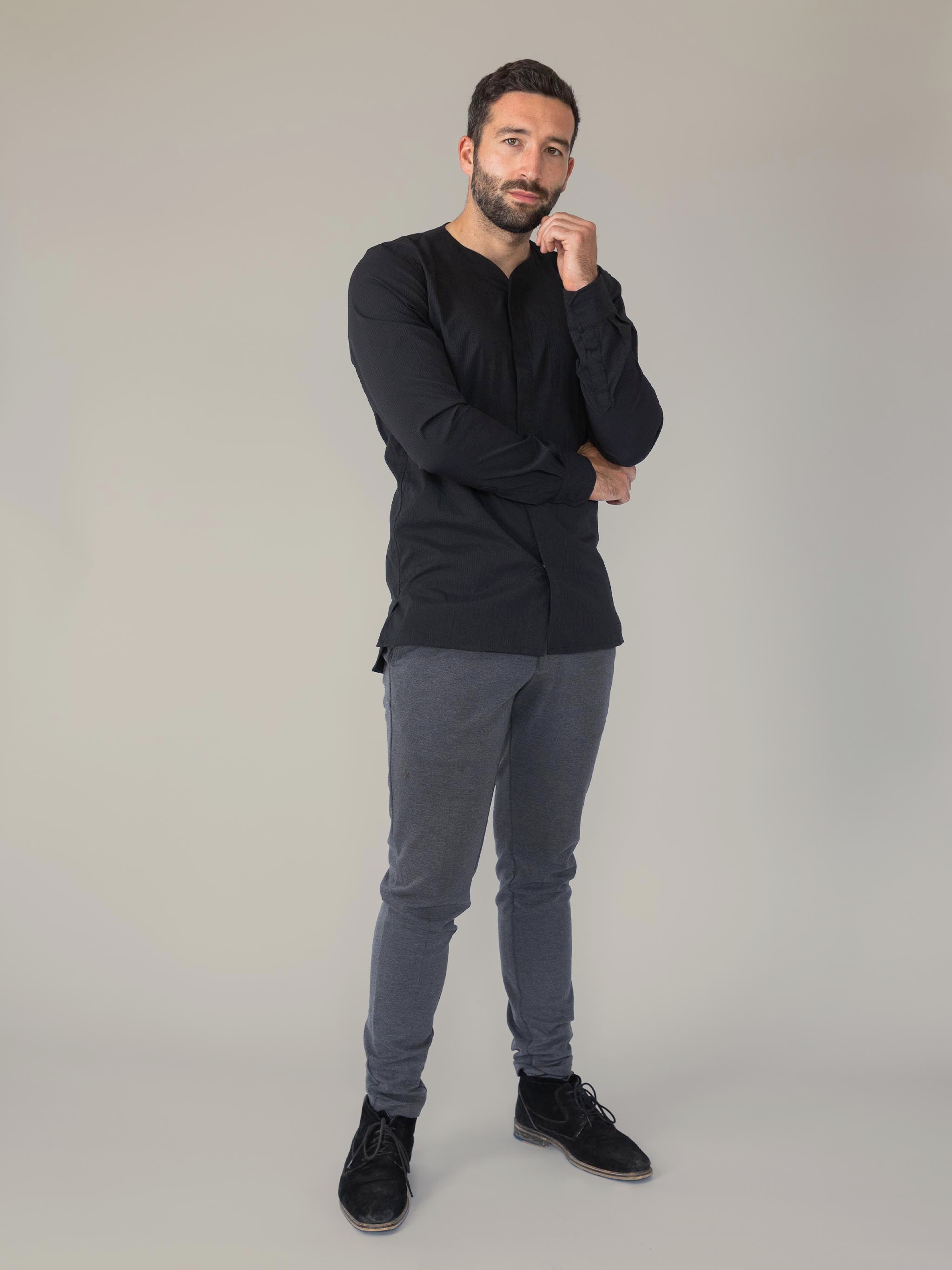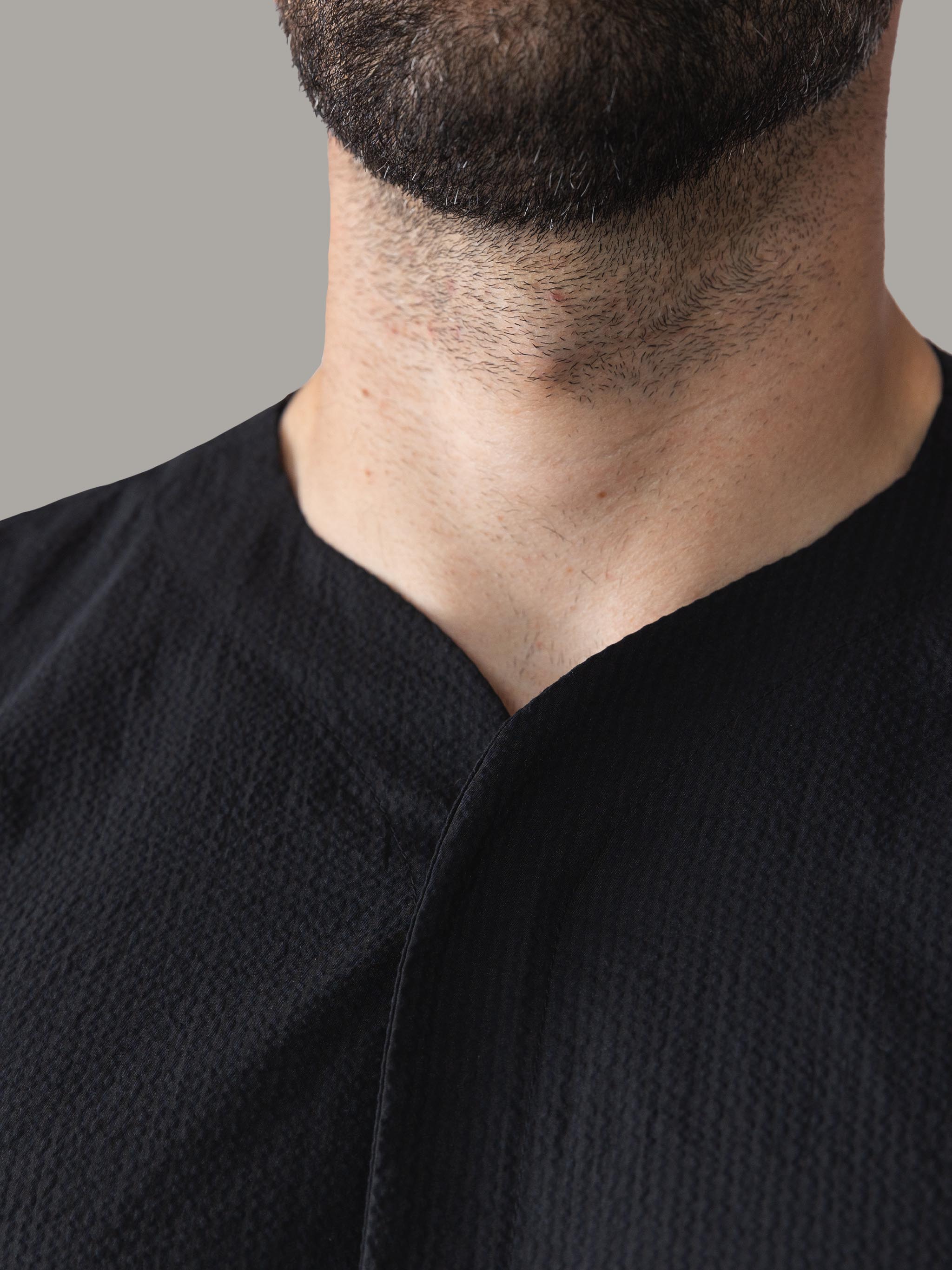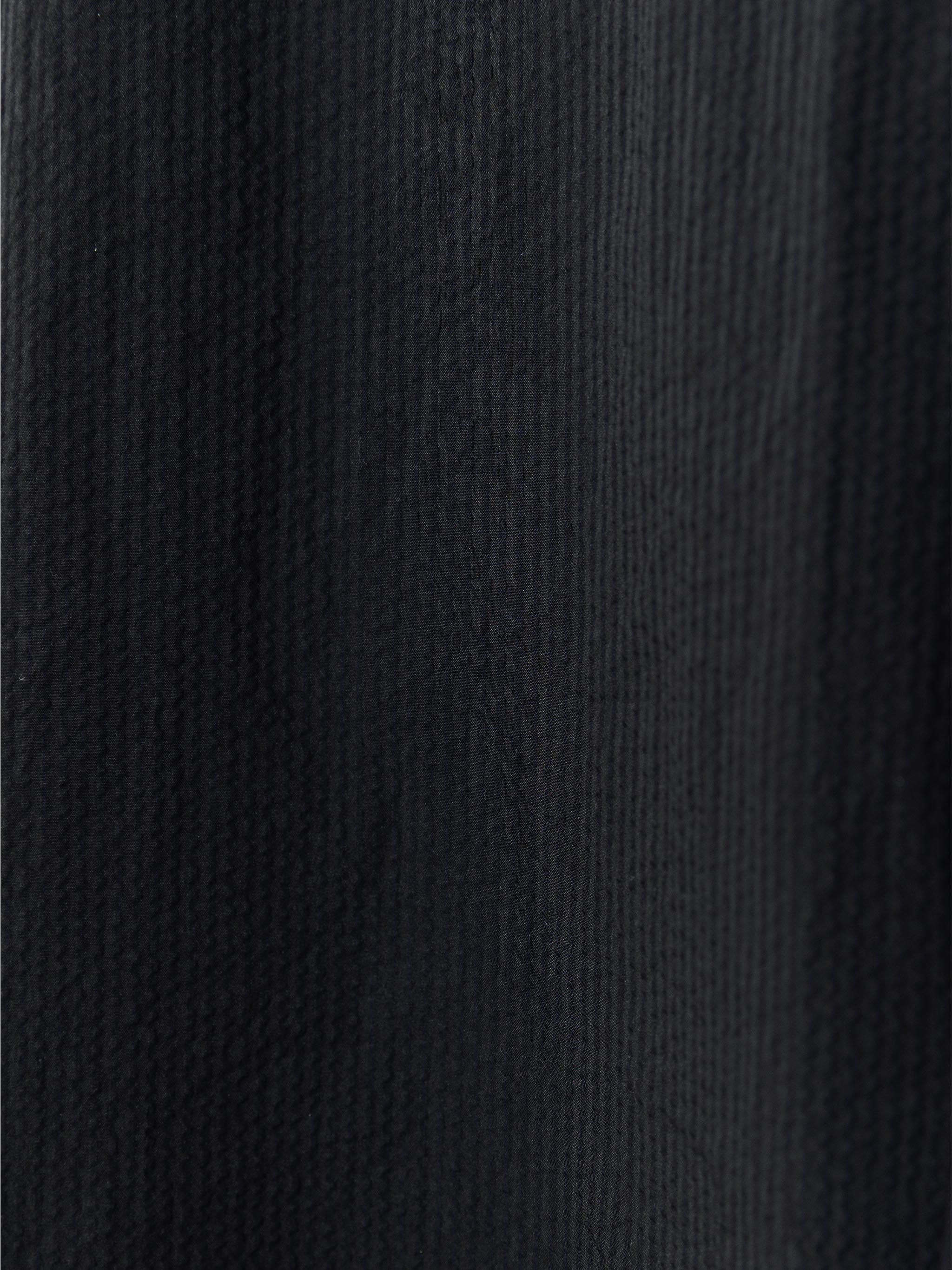 SeerTech™ Collarless Long Sleeve - Black (Recycled)
---
Cheegs SeerTech™ series: The perfect blend of style and functionality. A naturally cooling seersucker texture combined with moisture-wicking Coolmax® EcoMade for next-level comfort all summer long. Ideal for summer heat, outdoor wear, work-from-wherever, and travel/commuting. Stay cool and stylish wherever your adventures take you.


Product Features: 


✇ CoolMax EcoMade ® Moisture Wicking Performance & Breathability

✇ Made with recycled material ♻️

✇ Resists Fibre Damage

✇ Great Stretch

✇ Wrinkle Resistant

Cheegs Guarantees:

✇ Ships within 48 hours

✇ Hassle-free returns & exchanges via our portal

✇ Perfect size or we switch it EASY

✇ 1 week without compliments and we will send you a $50 gift card.
Specs:
✇ CoolMax EcoMade® Moisture Wicking Performance Technology, keeping you cool and dry
✇ Great stretch & doesn't wrinkle
✇ Resists fibre damage for a longer wear life
✇ Breathable with a soft, gentle touch
✇ Excellent water absorption and quick-drying properties
✇ Split hem for easy access to pockets
✇ Stains can easily be removed
✇ Natural texture delivering excellent aesthetics
✇ CoolMax EcoMade® is made from 100% textile waste. The cooling performance fibre is made from cutting room scraps that would otherwise go to a landfill or be incinerated.

Content: 

✇ 42% Coolmax Ecomade® Polyester
✇ 31% Organic Cotton
✇ 27% Polyester

Care:
✇ Machine wash cold.
✇ Tumble dry low.
✇ Cool iron if needed.

Trick: If your shirt comes with wrinkles from sitting in a bag, wash once and it will disappear.
Click the "What's my size" button to best ensure you get the right size.

Models:
1. Khaki - Model is 6'0" and is wearing a Large Classic.
2. Black - model is 5'8" wearing a Large Slim.
3. Beige - Model is 5'8" and is wearing a Large Slim.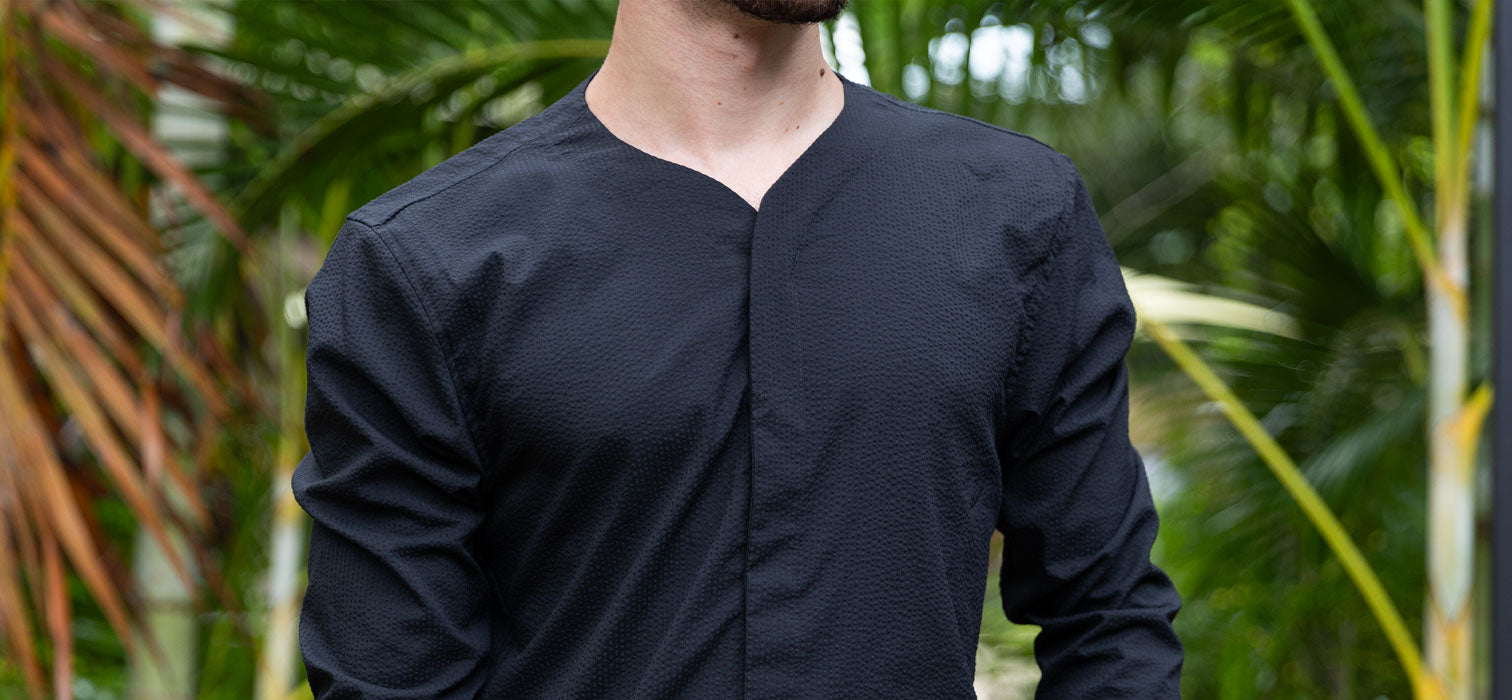 Tech Infused
SeerTech's revolutionary Coolmax® EcoMade blend allows you to experience the perfect fusion of polyester's exceptional moisture-wicking performance, keeping you cool and dry, and the astonishing softness and breathability of cotton.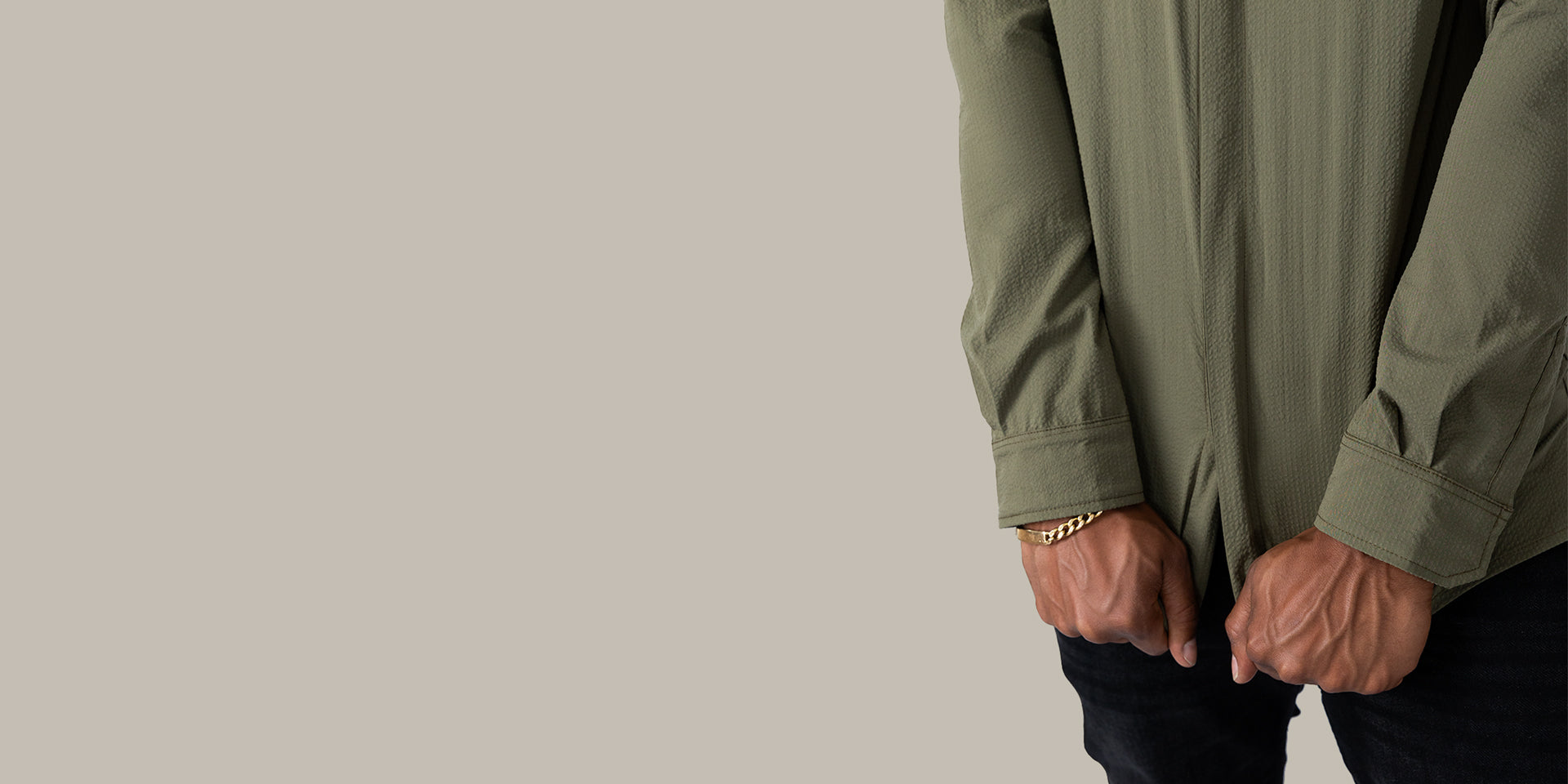 Freedom of Movement
Traditional seersucker upgraded with enhanced flexibility. Our fabric is designed to provide unmatched comfort and effortless motion, breaking the boundaries of traditional stiffness.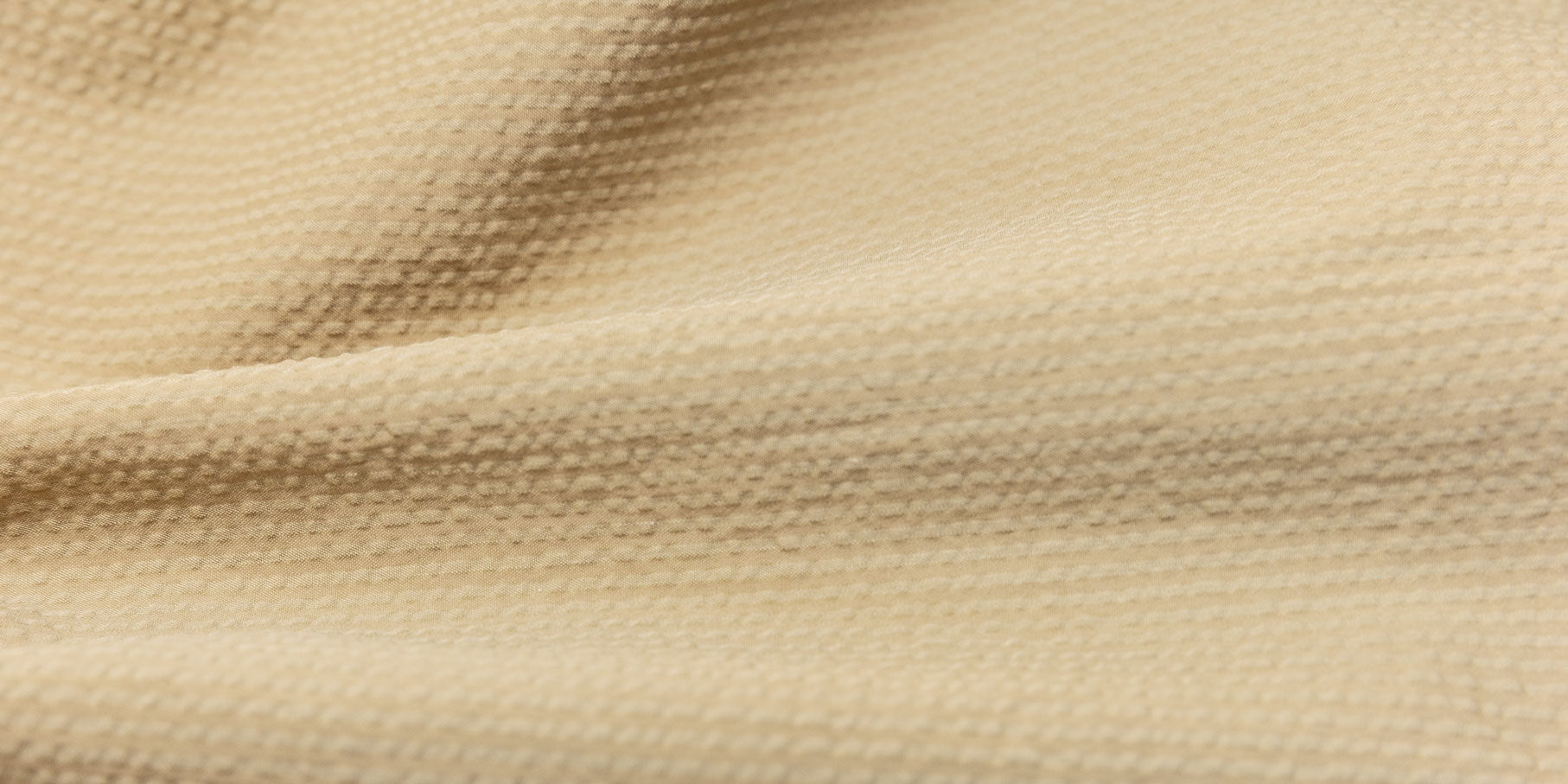 Sensational Look & Feel
SeerTech™'s unique rippled texture allows for increased airflow, keeping you cool and comfortable all day long. Bid farewell to wrinkles and pilling, and embrace the refreshing coolness and stylish look of this natural texture.
This product is rated 0 of stars.
It has received 2 reviews.